Great question! When you register for a new user account, you should receive an email containing the credentials used at the time of sign-up.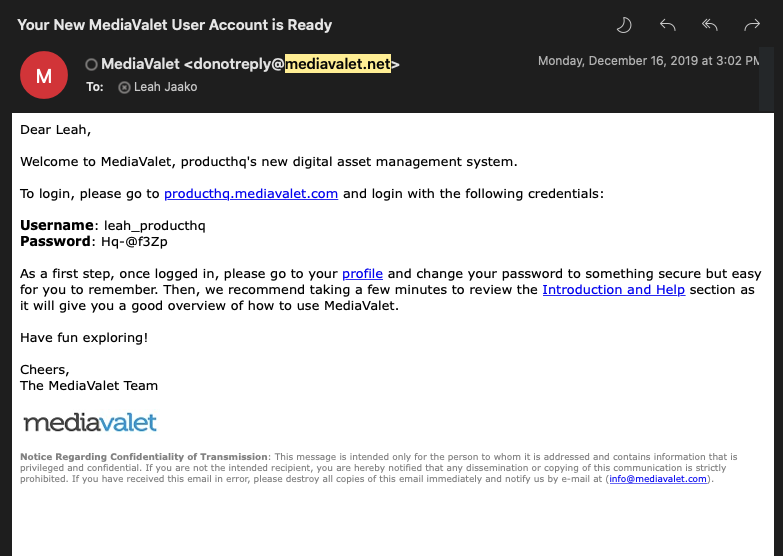 An email notification will also be sent to the Administrators of the MediaValet library you signed up for to action this request on their end.
Once your request has been approved, you should be good to go! 🚀
Note: Based on our Security & Compliancy policies, our MediaValet team is unable to approve user requests on behalf of our clients.

Reach out to your contact at the organization to find out more about the status of your user request.